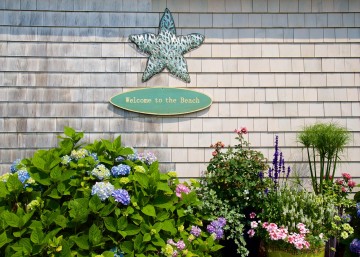 "This is our second year staying at the Inn on the Beach. Room is comfortable and a quick walk to the beach. Breakfast room overlooks the beach making a great start to the day. Downtown Harwich Port is a 10 minute walk. There are good restaurants and gift shops. Stephanie and her support staff are the best. You cannot go wrong staying here!"
johnmurphy425
"I was in town for a wedding and this was one of the places that was recommended. When I had to make revisions to my original reservations, the manager Stefanie was very easy to work with. My room was pristine and the location with it's view of the beach, was great. Would highly recommend Inn on the Beach."
Jeannie M
"We are a family of eleven, reserving five rooms for four nights, August 7-11. We have additional family in Harwich Port and when visiting other summers, we always wondered who gets to stay at the Inn on the Beach. Now we know…. the lucky ones!
The location is perfect, right on the beach and yet set back enough for privacy. Adjacent to the town beach, it was perfect for us meeting up with other family. That beach also has life guards and bathrooms.
We ranged in age from 3 1/2 to mid-70's and the Inn met all our needs. The staff was friendly and efficient. Stephanie, the Manager of the Inn, was wonderful to work with, from making reservations through our stay.
We enjoyed the breakfast. My young grandson called it the "breakfast store" and couldn't wait for it to open each day at 7am. And at 7, it was ready! There were plenty of tables and umbrellas on the patio to eat outdoors or to use for lunch. With a fridge in each room, we made and enjoyed a picnic lunch each day. The fire pits at night were a great place to talk over the day and say good night. All in all, it was perfect for us!"
PKL