Private Beach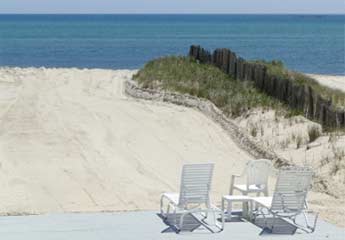 No parking, no crowds, no hassle. The waters of Nantucket Sound are yards from your room.
Your Vacation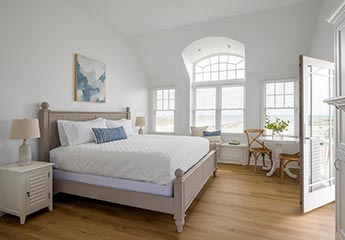 Our diverse range of rooms offers choice and value for romantic couples, families or friends.
Breakfast Room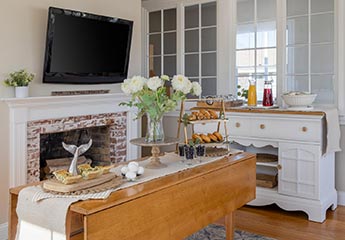 Enjoy your continental breakfast in our new lounge overlooking Nantucket sound.
Inn on the Beach, a beautifully situated Cape Cod Inn perched directly on the ocean front beach located in Harwich Port, Massachusetts invites our guests to rest and relax upon the Inn's shore. Soak in the sun drenched sands, the refreshing southwest breeze, and the warm waters of Nantucket Sound  as you awaken to the gentle murmur of the waves as they lap upon the shore.
The Inn's location on the ocean in Harwich Port meets the needs for our guests to be away from all the hustle and bustle of the exciting Cape in the summer and is an idyllic setting for your quintessential Cape Cod vacation. The deck area on the beach is fitted with 3 seating areas with fire pits to enjoy a mid-summer glass of wine while watching the sun set. Along with the fire pit seating areas, there are umbrella tables to utilize when ocean front dining is desired. The many award winning restaurants in Harwich Port are just a short stroll (no need for a car) away and have been utilized in bringing delicious fare for those who would rather have lunch or dinner on the beach. For your shopping pleasure there are many quaint shops along the village main road.